Challenge
Regal Travel is an independent travel agency that has been operating for over 30 years. Faced with increased pressures from online and local competition, the agency needed to refresh its outdated brand identity in order to stay relevant.
Rebrand
Following research into the history, existing audience, and reach of Regal Travel, we devised and implemented a full rebrand utilising a strategic approach involving numerous aspects of design. From its updated logo and new website to its new shop fronts, the brand has gained a contemporary and coherent visual identity whilst still being recognisable to loyal clients.
Holidays for Personalities
Regal Travel needed to shed its outdated image as a bucket & spades company and appeal to new audiences. We created and implemented the Holidays for Personalities campaign to target a wide range of holidaymakers, and highlight the agency's broad offering whilst drawing attention to its newly updated identity. Based on 6 original travel personalities, the campaign carries the message: Regal Travel provides Holidays for All Personalities. Carried across the company's new website, print material, shop fronts, and competition; Holidays for Personalities has helped generate buzz and connect new audiences with Regal Travel.
Cruise
Cruise was an under-explored area for Regal Travel and the communities it served. We created print and web material to promote Regal Travel's first Cruise Show. From personalised invitations to roll-out stands at the event, these materials brought the brand's new identity to the communities it served whilst promoting an under-explored product. As our work with Regal Travel continues, we turn our focus to developing private events and long term strategy to sustain and further the company's growth.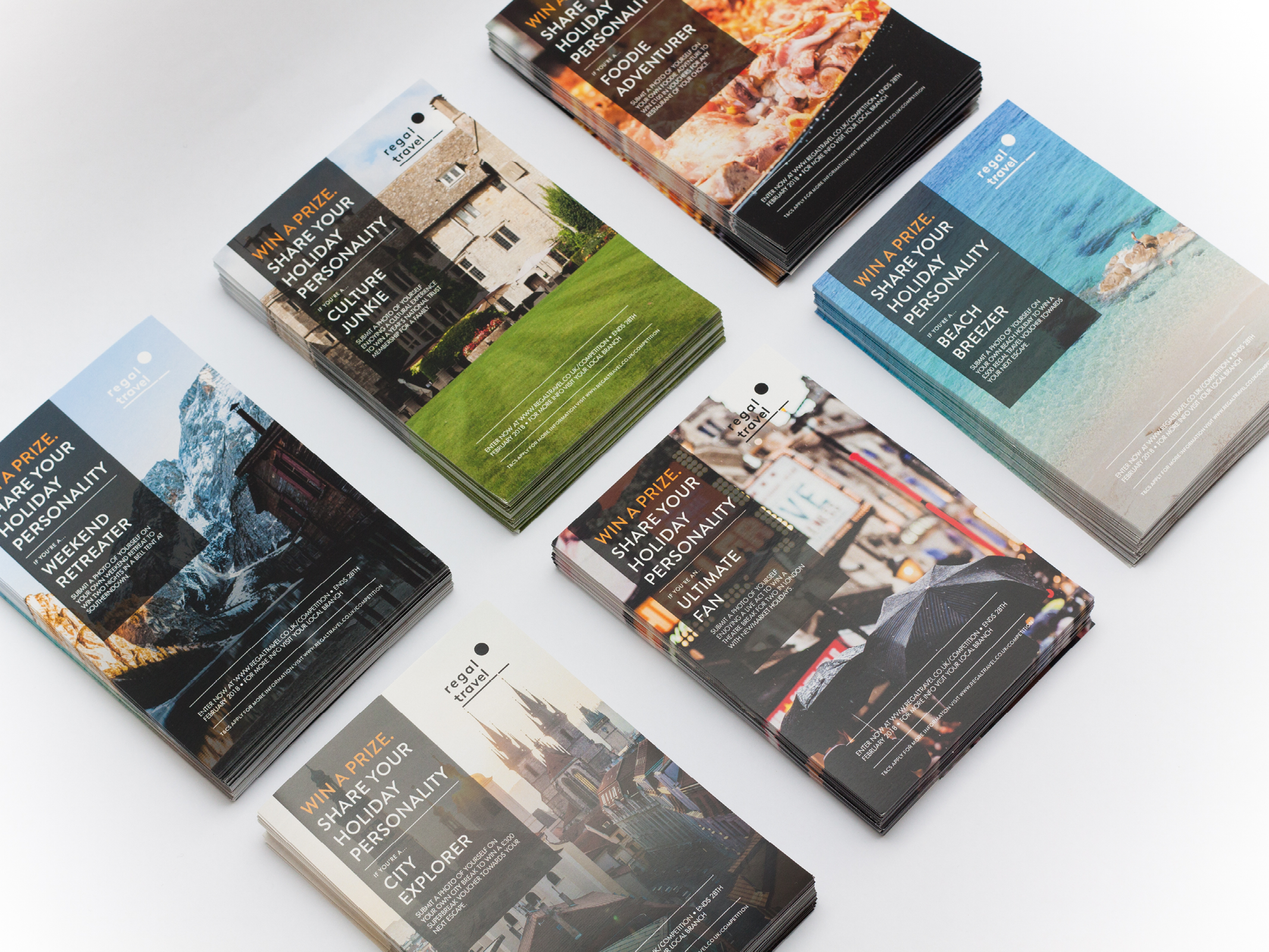 Regal Travel
We rebranded Regal Travel, opening new doors to new audiences.
STRATEGY • BRANDING • DIGITAL IMPLEMENTATION